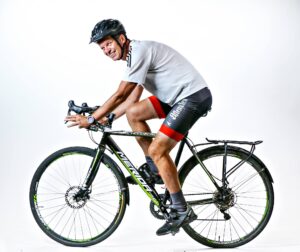 For å bevise at jeg holder meg ung, planlegger jeg å gjennomføre mitt store midtlivskriseprosjekt det året jeg fyller 56. Tanken er å sykle tvers over USA sommeren 2016.  Det skjer etter slagordet "Pedal West, young man!".
Sykkelgunnar er Gunnar Kagge, familiefar, journalist i Aftenposten og tursyklist.
Jeg vil gjerne ha kommentarer, tips og spørsmål, på Facebooksiden Sykkelgunnar.
To prove that I still am young, I plan my big midlife crisis-project the year i turn 56. The idea is to cycle across the US in the summer of 2016, after the slogan "Pedal West, Young Man".
My name is Gunnar Kagge, I am a familyman, journalist at Aftenposten and touringcyclist.
Please contact me, give feedback og advice on Sykkelgunnar at Facebook.